Keep up to date.
Anytime, anywhere.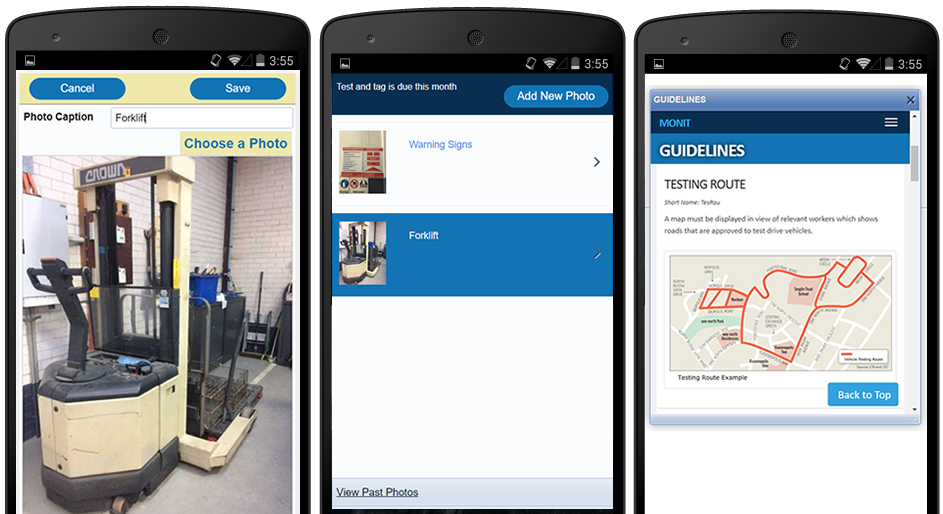 Software
Great reporting features in real-time
The end-user does NOT have to be knowledgeable in health and safety
Monit keeps up to date with regulatory changes and industry standards
When your Monit user leaves, we'll train your new user free of charge (only 40 minutes to be up and running)
All workers are engaged in your organisation's health and safety
Consultants
Monit's world-first Virtual Consultant technology is like having your own in-house consultant
A Monit subscription gives you access to a health and safety professional. We are always here for you.
By default, Monit's accountability process and methodology make your health and safety activity "live".
In-House
Monit's unique methodology produces plenty of evidence to show your business is addressing its safety obligations.
Subscriptions are inexpensive with little to no start-up costs
Monit comes complete with lots of reference material, including policies
Enjoy all the features of Monit:
A dedicated Support Representative that keeps an eye on your system, reviews your material and submitted evidence, and provides guidance
Simplified app for ease of entry and record-keeping on any device
Automatic software upgrades
Automatic WHS upgrades to meet current state, federal or industry standards
Compatible with the National Harmonisation strategy
Assists you to become ISO 45001 compliant
Reminder notices so you never miss a thing
Telephone support
Health & safety professionals available in addition to your Monit subscription
Free training for you and your employees
Free manager dashboard for reports and analytics
Access to full site compliance audits
Contact us today to discuss what we can do for your organisation!